Written by the Leadership Teams from EdCampNJ,
EdCamp BROOKLYN
and
EdCamp REVOLUTION.
There is no better group to plan an event than the EdCampNJ planning committee. We have a plethora of new ideas and innovations that continue to push us forward and supports us as one of, if not, the largest EdCamp in the US. When a concern arises it is handled with relative ease. Multiple people volunteer their time and energy to make the planning process smooth and efficient. This past year an organizer, Sandra Paul, donated a Chromebook! When someone donates a Chromebook from their own pocket they are giving more of themselves than just time or even money.
The current lead organizers of EdCampNJ, Chrissy Romano, Chris Nesi, Justin Schleider and founder Billy Krakower, recognized areas for growth and improvement like every solid planning board should. One such area for growth was the lack of people of color on the organizing team. While we have not gone out of our way to exclude people we did have to ask ourselves have we gone out of our way to include people? We now can answer yes to that question. Juli-Anne Benjamin, founder of EdCampBROOKLYN, and Awo Okaikor Aryee-Price, co-founder of EdCampREVOLUTION, have agreed to help EdCampNJ forward our mission of being more culturally responsive by including voices from ALL educators. The only way to have this happen is if we stop affording limited access or silencing teachers of color.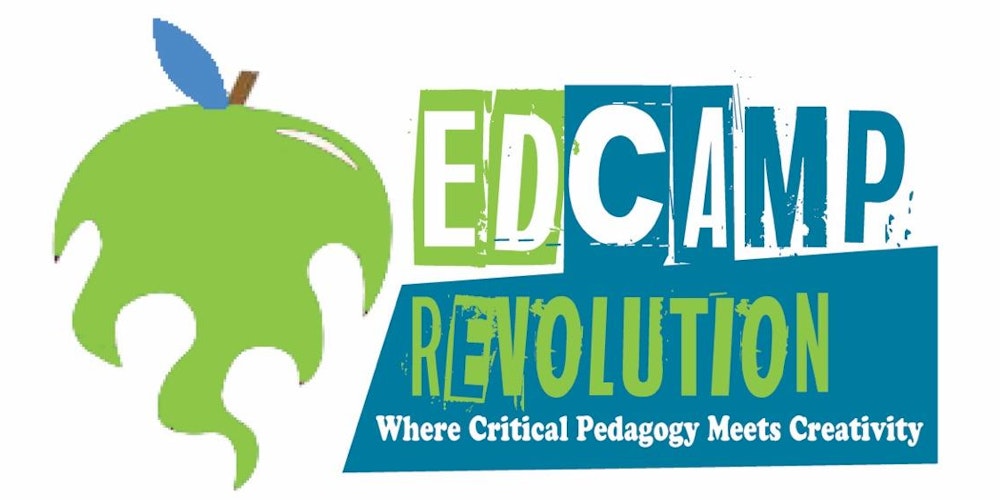 The purpose of bringing new people to the organizing team is two-fold. The first, and most important part, is that these educators are brilliant and will undoubtedly bring great ideas to the group. We cannot wait to hear their ideas on how we can improve and see what they bring to the table! When we have multiple perspectives, EdCampNJ can only get better! For that reason alone we will be a better organization.
The second reason for bringing and centering new voices and perspectives to the organizing team is that this will show other people of color that they are entering a place where they will be valued and not marginalized. We can not overstate how important this is to create an inclusive environment that works alongside people of color, defies the norms of our society, and disrupts the system of oppression that people of color encounter daily. We vow and commit to doing better and resist perpetuating a system we have all grown accustomed to by default, while holding ourselves accountable when we don't.
There is more to this mission than just the appearance of people of color or about being perceived as being down with the cause. It is about realizing that there have been groups of people who have not been fairly represented. History shows that segregation and systemic racism created these conditions where white people can choose not to interact with people of color. That is no longer the case. We have to actively and intentionally reach out and center the voices of those who have been marginalized.
EdCampNJ, as an organization, has listened to what people are saying and are actively striving to include everyone into the fold. The main purpose of this blog post is to hold us accountable publicly as well as to spread the word that things are changing for the better at EdCampNJ. However, a secondary purpose of the blog is to let people know EdcampNJ is moving toward an inclusive space while intentionally centering educators of color. As organizers, we can now look in the mirror and say we are taking actionable steps to join the entire tri-state area together. This is the first step towards creating an organization that truly provides opportunities for all to learn.
Please share this post with anyone you know in the New York, New Jersey, Connecticut, and Pennsylvania region as well as anyone willing to make the trek to Jersey to learn and grow with other like-minded educators. We would love to hear any feedback on this goal or anything else we do. That is the only way to continue our trajectory toward greatness.